For decades, municipalities have needed to rely on draining their water reservoirs to allow for periodic inspections as asserted by state regulations. Draining water reservoirs can impose certain risks, such as potential contamination, maintaining operation of their systems, and the safety of the inspector. Not to mention the costs of wasting a natural resource. Fortunately, technology has given forth another evaluation method: ROV evaluations.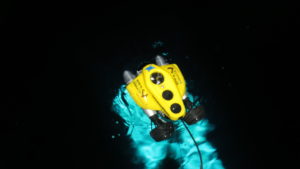 What is a ROV?
A ROV is a remote operated vehicle, that in the hands of a qualified operator/inspector, has the diving and recording capability to perform a thorough inspection for a safe and convenient inspection at an economical price point.
What is a ROV Evaluation like?
A team member sets up a viewing station near the reservoir. The sanitized ROV machine and tether is placed in the water via a roof manway and the fiber optic tether sends video feed to the viewing station. The inspector is able to maneuver the machine throughout the water compartment recording and taking still pictures of the entire inside of the water compartment. They pay close attention to coating and structure conditions, as well as estimating sediment levels.
All field data is transferred to the engineering department where the information is reviewed, and a report is written up detailing the field results and providing recommendations allowing the owner to budget accordingly for any work that may be required.
Why should I choose a ROV over a traditional method?
ROV evaluations are more cost-effective, easier to schedule and require less down-time than traditional methods. The reservoir does not need to be drained, and because there is no need to enter the tank it eliminates the potential hazard of the confined space and risk of contamination.
Does a ROV evaluation meet regulation requirements?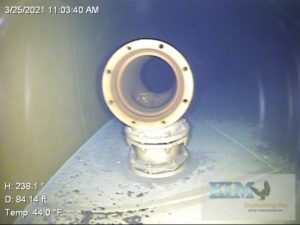 Yes, ROV evaluations meet most state requirements, as well as AWWA and NFPA 25. While some may be concerned with the overall quality of the inspection, today's camera technology gives inspectors the clarity needed to perform a thorough inspection.
If it's time for your reservoir to be inspected, give KLM Engineering a call today at 651-773-5111 where a live person will greet you and direct your inquiry to our sales team.